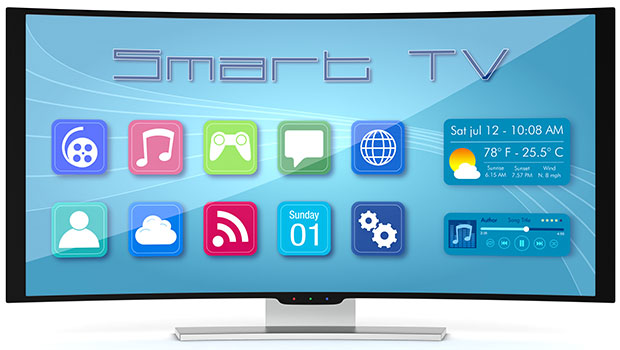 Your Smart TV Could Give Hackers a Window on Your World
December 6, 2019
Cybercriminals have discovered ways to compromise smart TVs, including hacking them, the Portland office of the Federal Bureau of Investigation recently warned.Smart TV owners should do their due diligence to secure the devices, the bureau urged.Smart TVs are just as accessible to unauthorized parties as computers or other Internet-connected devices. Because many TVs now feature microphones and cameras, predators could commit serious privacy intrusions, such as cyberstalking users in their own homes, the FBI pointed out.In addition, a smart TV could be a gateway to a home network, allowing hackers to gain

personal information from the set or from other Internet of Things devices.



To combat the potential cybersecurity threats the FBI called on

owners to review the features of any smart TV purchased, and learn how to control them. Buyers should review the features before choosing a set, and then

read the manual.Those who still have questions should search the Web using the model number and such words as "microphone," "camera" and "privacy," the FBI advised.Users should not depend on the default security settings. They should change passwords when possible. If they're unable to do that, they should turn off microphones and cameras when not in use. If a TV camera can't be turned off, a back-to-basics solution is to cover it with a piece of black tape.The FBI suggested that users consider whether it is necessary to buy a model that utilizes cameras and microphones.Smart TV owners also should research how a set gathers

personal information, what data is collected, how that data is

stored, and what the manufacturer might do with it.Finally, buyers should assess the manufacturer's ability to

update the device with security patches, and check into how it has

addressed these issues in the past, the FBI suggested.



Today's smart TVs have functionality that overlaps with computers -- including the ability to browse the Web -- and with those capabilities come many of the same cybersecurity issues."Computers are great for bringing information into our homes, but

anything that can carry data in can also carry data out," said Jim

Purtilo, associate professor in the University of Maryland

Department of Computer Science."A smart TV is just a computer system that some manufacturer has

configured for a specific role in our living rooms, so it isn't a

surprise that they're actually built to transmit, not just receive --

yet sometimes we forget that the camera and microphone are there for a

reason," he told TechNewsWorld."Any device can be hacked -- any device with a camera and microphone

can potentially be put to spying," noted Roger Kay, principal analyst

at Endpoint Technologies Associates."That's one...